IF: Gathering Women's Conference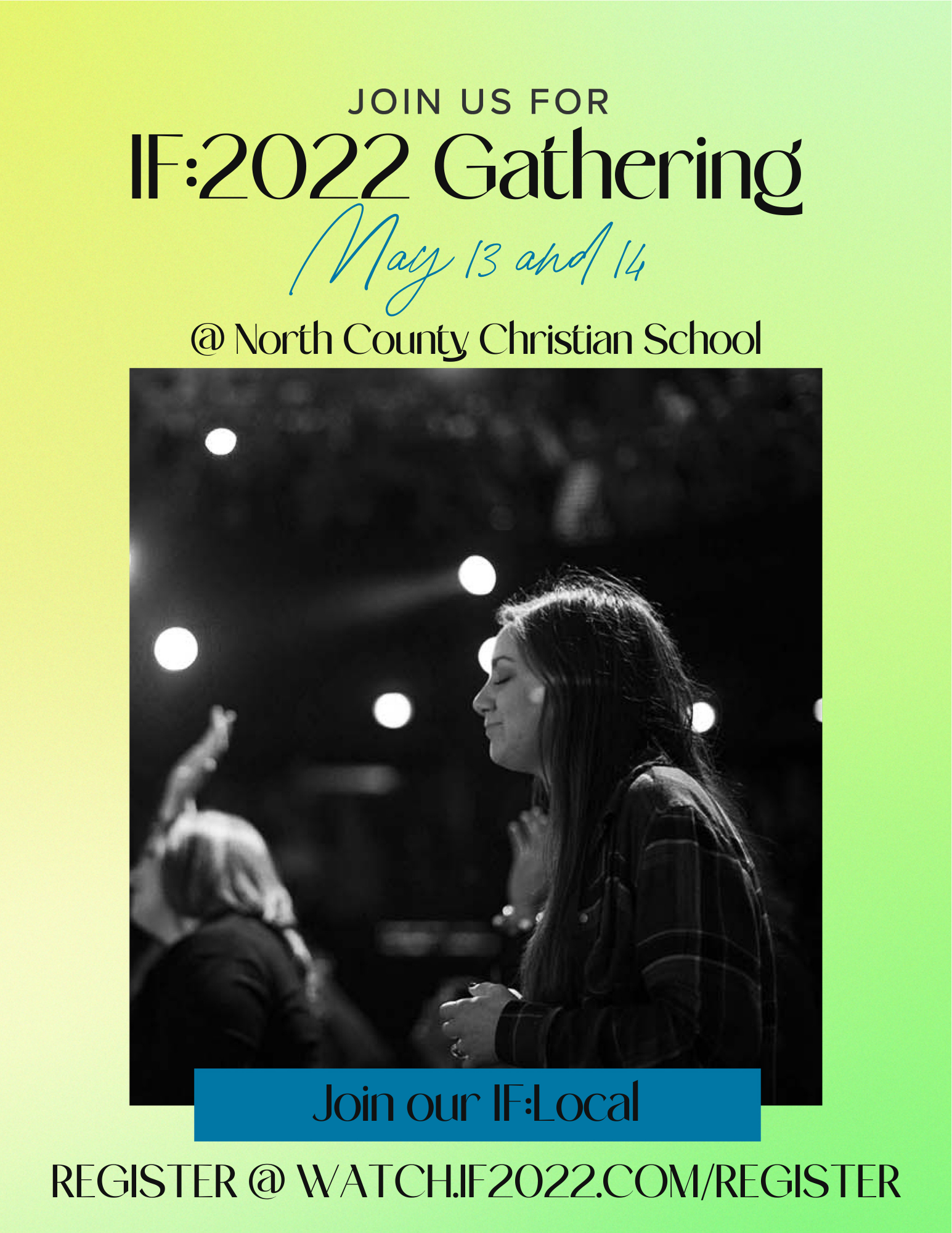 NCCS is hosting our very first IF: Gathering Women's conference!! It is a two-day event on May 13-14. Friday night the doors will open at 5:15 pm, and the event starts at 6 pm and ends 9:30 pm. (There will be coffee!!) Saturday the doors open at 8:15 am, the event begins at 9 am and ends at 12:30 pm. The messages are so timely for the heaviness that is being felt by so many. The theme verse is 1 Peter 5:7, "Cast all your anxiety on him because he cares for us." It is our prayer that this will be a beautiful time for our NCCS women and women in the surrounding areas to come together in the Lord and grow with each other.
IF:Gathering 2022 is a two-day conference broadcasted live from Dallas, TX, where women all over the world get to gather together, get equipped, and discover their next step in the calling: to go and make disciples. We gather women, ages 14+, across denominations, generations, and cultures for God's glory and for the good of others. This isn't about making the name of IF:Gathering great. We want to see the name of Jesus Christ
lifted high in our day.
Click link to register: https://watch.if2022.com/register/join-group/?groupid=26785#gf_8
If you have questions, please email our NCCS host, Andrea Durall, at a.durall@nccsmo.org.