Serve
Community Service at NCCS
We exist to bring glory to God by making disciples through gospel-centered worship, gospel-centered community, gospel-centered service and gospel-centered multiplication. This is our process for discipleship. Out of this gospel-centered service is the overflow of discipleship, serving those in and outside the church. One of the ways we pursue and live out this discipleship trait is through volunteer opportunities in our community and globally. Look below for some of the ways NCCS serves.
All School Community Service
School Service Opportunities:
Every year, we will host an all-school service opportunity that brings our whole NCCS community together to fellowship while we serve. NCCS has participated annually in a program called "Feed The Need" where we construct dehydrated meals to be shipped to developing countries. This past year, we participated in Operation Christmas Child, constructing over 80 Christmas boxes to send to developing countries, through Samaritan's Purse.
See our Operation Christmas Child Video Here.
Secondary Small Groups:
Our secondary students participate in bimonthly small groups, where they can share with one another, reflect and discuss life, class, and chapel services, and grow closer to the Lord in a more intimate setting. If you are interested in leading a boys or girls small group, please call our Secondary office at 314-972-6227 ex. 450.
Click here to learn more about day to day or seasonal service opportunities.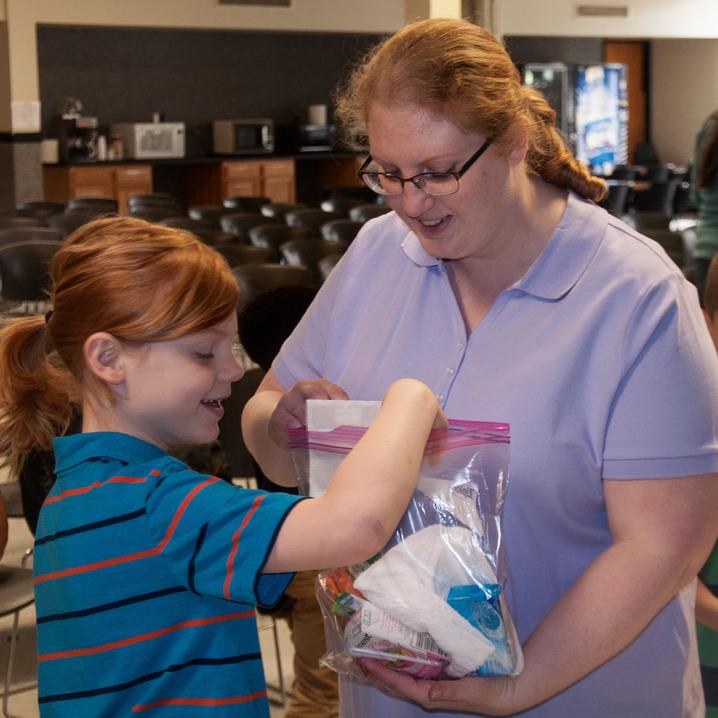 Our preschoolers through 6th graders are given the opportunity to serve their community in a variety of ways throughout the school year. In the past, our preschool and elementary students, along with their parents, have spent an afternoon constructing "blessing bags" for the homeless. These bags were filled with a variety of treats, snacks, socks, and other essentials. The bags were then distributed to adults who volunteered to deliver them to the homeless of St. Louis.
We're always looking for great individuals or organizations to help our our kids learn to serve, and help show the love of Christ to them during our service opportunities. If you're someone who would like to volunteer during these events, or just know a little bit more about how the Crusaders serve, please connect with us.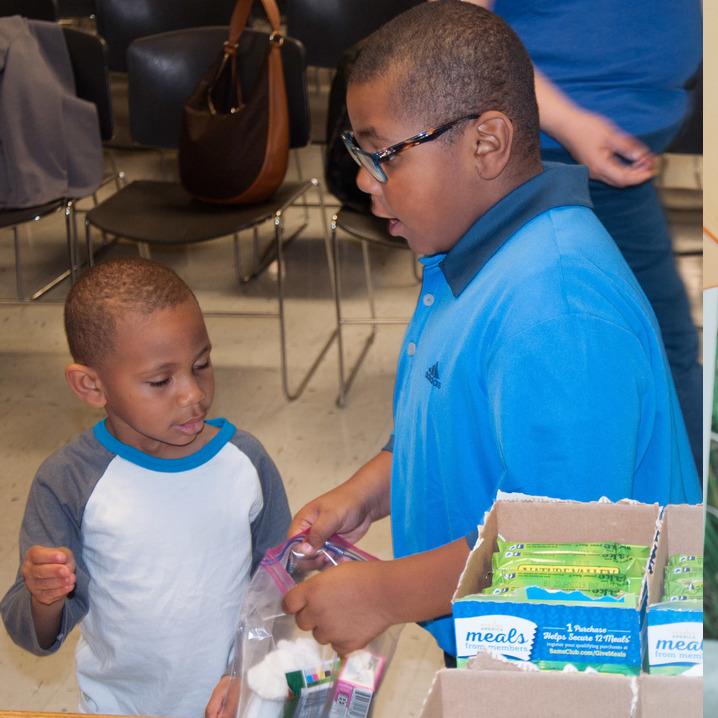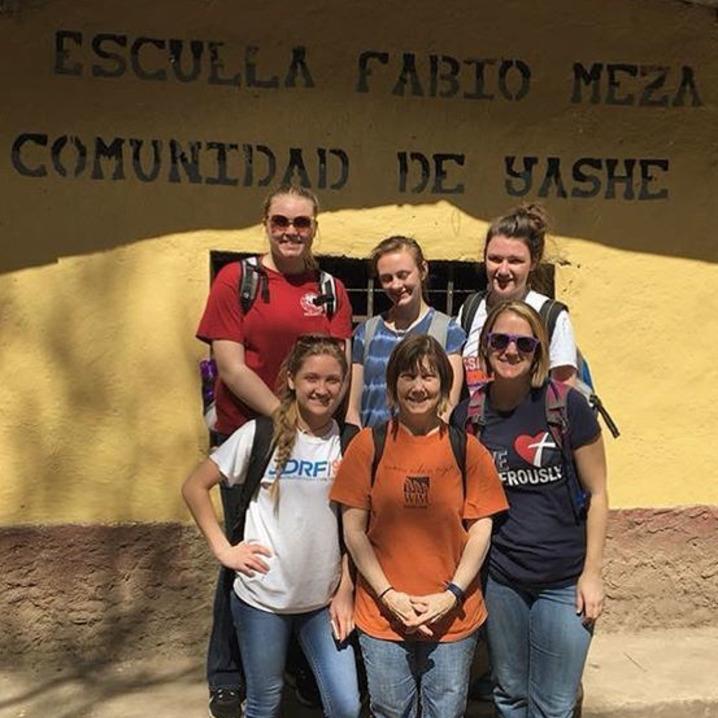 Community Service:
Our secondary students are encouraged to complete a total of 30 hours of community service hours per semester as part of their Bible courses. This includes 10 hours of service to the community, 10 hours of service to the school, and 10 hours of service within their church. Through serving, our students get the opportunity to build and foster relationships with other students and community members.
Mission Trips:
At various times, our students are given the opportunity to participate in school-coordinated mission trips both within the United States and abroad. These trips are specially crafted for middle and high school students.
A special service opportunity is presented annually to our upper level Spanish classes. These students are given a week off of school to travel to a partnering ministry in Honduras, Central America, to practice their Spanish, experience new cultures, and share the love of Jesus. Our students spend the week ministering to them through the teaching of Scripture, worship and intentional discipleship.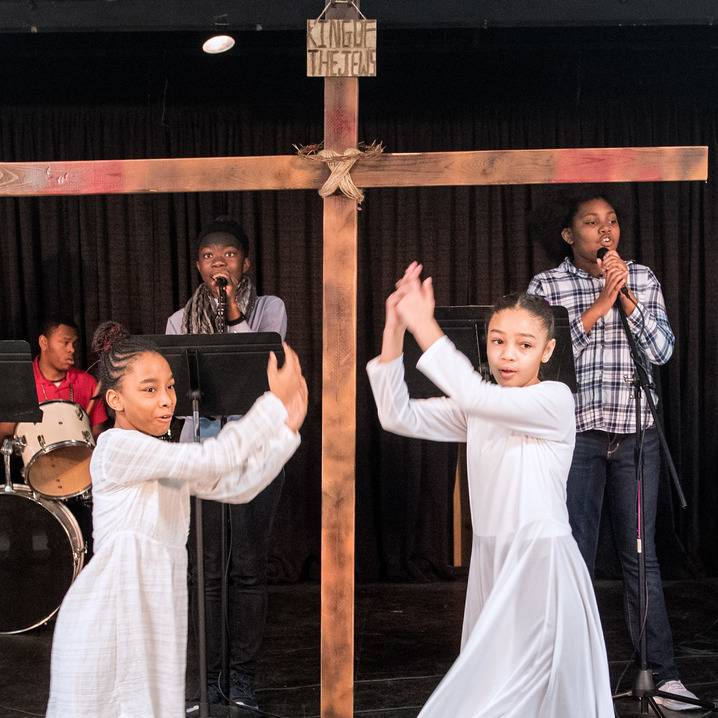 NCCS Students Serving at NCCS
Our students are given many opportunities to serve right here on our own campus, such as serving as:
chaplain for our secondary chapels

praise team singers or worship band to lead chapels

StuCo: Student Council serves as leaders for many student-led activities throughout the year.

summer volunteers for NCCS summer camps
These opportunities not only teach them how to serve, but how to lead, direct, organize, apply for a position, and work with others, which are great life skills.