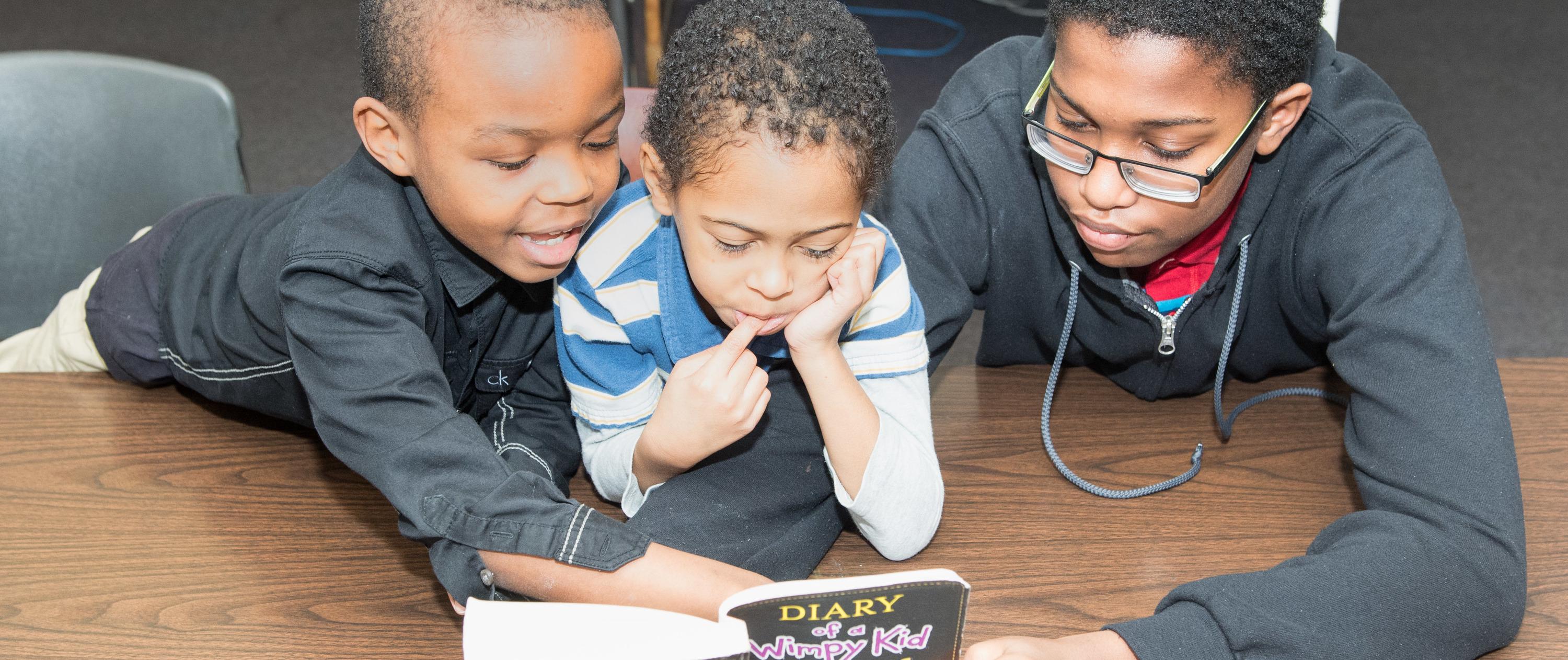 In kindergarten through sixth grade, our students are in traditional classroom settings. Typical class size is 18-20 students. During these developmental years, we endeavor to give our students a solid foundation in the '4 Rs'; Reading, wRiting (language arts), aRithmetic (math), and Righteousness (Bible). We know the Lord loves little children, and so do we. We pray you and your child will see the Lord in each of us as we minister to you and your family.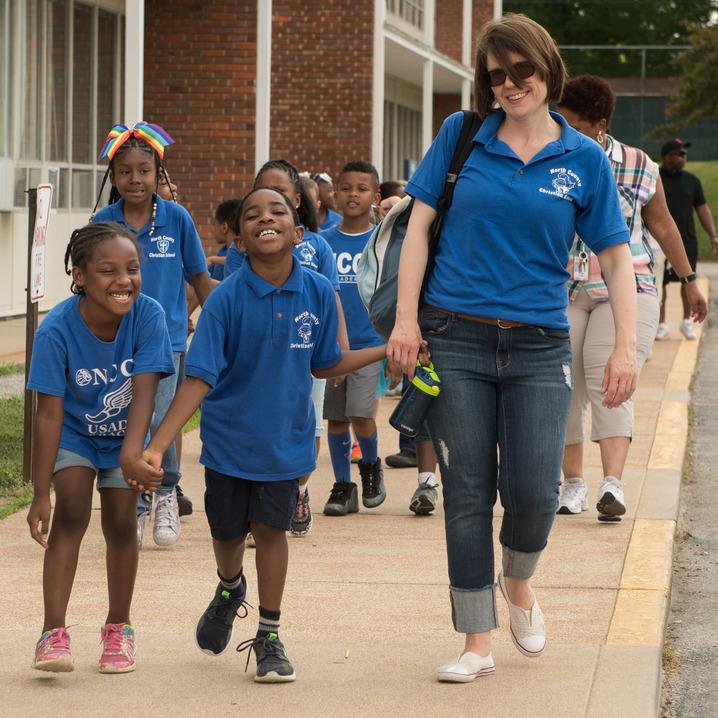 The mastery of Language Arts is essential for a child to succeed in school; therefore, much time is given to this subject. The ability to speak clearly, read well, and listen carefully is critical to success across the curriculum and serves to facilitate growth. Our elementary primarily uses textbooks and other curriculum materials that are thoroughly Christian in philosophy and approach.
Our reading and language arts curriculum, made up of reading, phonics, spelling, writing and grammar, is the cornerstone of a student's education at NCCS. No other content area is more important. A student's ability to listen, read, write and speak is vital to future success.
Our math curriculum is also fundamental. Students are not only taught to add, subtract, multiply and divide, but to estimate, forecast and solve problems as well. Our teachers encourage their students to use their math skills in real life situations so math becomes a tool for life.
Bible stories and lessons are taught each day in our classes. Memorization of the scripture is encouraged, rewarded, and practiced to help "hide God's word in their heart."
Our curriculum is balanced with grade level studies in science and history. Special projects and reports in grades three through six help these subjects become a part of the student's daily lives. Special classes such as music, art, computer, and physical education are not treated as "extras," but are a key component of the academic program at NCCS. They contribute significantly to the social and spiritual well-being of our students.
We provide an extended care program for preschool through sixth grade students who arrive before school begins and/or need to stay after school concludes. Our goal is to provide a safe haven for our students at all times of the day, even outside of class. In extended care, your student will enjoy supervised recreation, homework assistance, games and extra time on the playground.
Before care is available for preschool - 6th grade from 6:00-8:00 am.
After care is available for preschool - 5th grade from 3:00-6:00 pm.
6th grade students may participate in our ASAP program with students in grades 7-8, from 3:00 – 6:00 pm.
For more information, please call our office at (314) 972-6227.